HAPPY NEW YEAR!
So I successfully enjoyed my Christmas break with my family without thinking about school! It was wonderful but now I have 2 days of break left I'm going to get myself back into the daily grind! First off, what do you think about my new blog design? Isn't Alicia @ Dreamlikemagic wonderful? I have been dreaming for an awesome layout like this since I came up with my blog name! She hit it right on the nose! =) So thanks Alicia- you are amazing!
Secondly- ya'll need to head over to Alessia Albenese's blog and enter in the giveaway! There are some GREAT winter units that I would LOVE to have! Good luck to you if you enter! =)
***EDIT*** I also want to add that I'm entering the Most Supportive Blogger Giveaway!
Little Miss Kindergarten is having a linky party to thank our most supportive blogger! Write up a post about your most supportive blog buddy and then join the linky party! This party is also a giveaway! See more info here: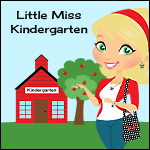 First off... let me say that I appreciate all my follower and all the sweet comments! Ya'll are encouragement rockstars! Blogging has really helped me become a better teacher because I know that all I need to do is sign-on and ya'll save me so much time when it comes to planning! I love sharing my ideas for free because ya'll are so generous with your creations... I like to pay it forward! But there are two people who have been supporting me since the beginning and I want to say THANK YOU!!!
Katie over at Little Warriors has been such a great blogging friend! She creates such wonderful kindergarten centers and I love all her ideas! She is such a great encourager as well! If you don't follow her yet, you must! Hope to meet you one day Katie!!! I truly appreciate all the sweet comments and your adorable creations!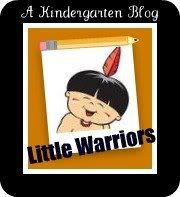 And Fran over at Kindergarten Crayons was so good to me when I first started my blog.... always writing me sweet comments that were so encouraging! So thank you Fran! I appreciate all you share with us and create! You're fabulous!
Now it's your turn! Head over to Little Miss Kindergarten and thank 2 of you biggest supporters! =)